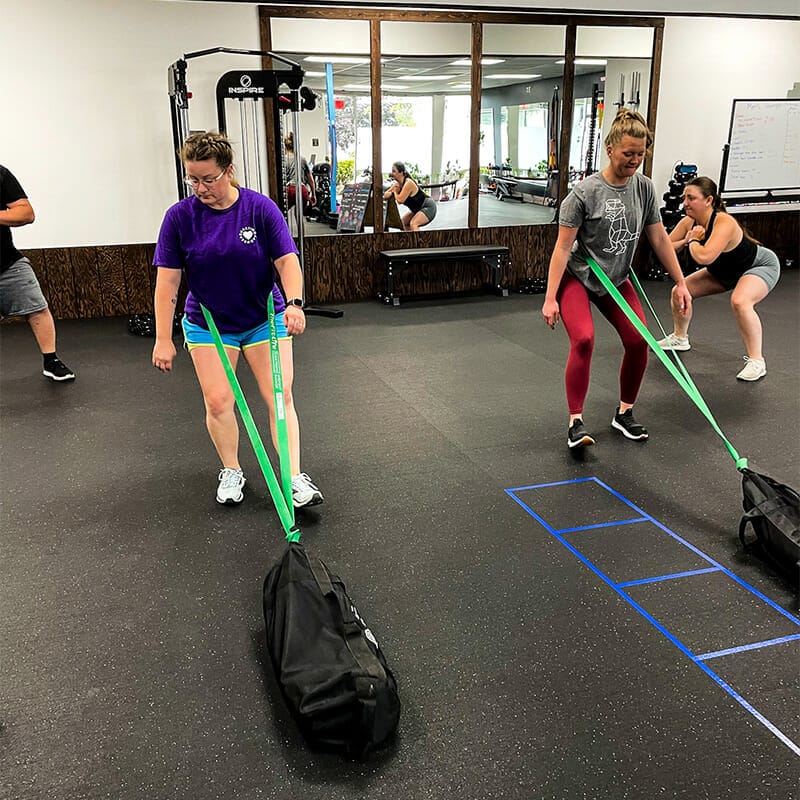 Our group classes (8 people max) are designed to get you sweating and get you strong. The biggest limiting factor for most group training is that there isn't enough time to effectively progress due to time constraints, large class sizes and not enough rest. We've done away with this and work to get you strong in smaller groups so you can get to your goals safely and effectively, while not feeling crowded.
Our mobility classes are designed to help support your strength work, while building resilient joints. This is included in our group classes.
Pricing
With membership options starting at $129 per month, we have a fitness solution for every budget. Learn more about our memberships, click the button below.
Learn more about our membership options
Fill out the form below to get started
learn more